What's the cost of NOT listening?
Communication isn't just about what you say, it is 50% speaking and 50% listening. Most programs about effective communication focus on speaking with influence and leading change by setting a compelling vision, yet over 93% of change initiatives fail. There is a missing ingredient – leaders who listen. 
Only 2% of leaders have ever received any training on how to listen. 
However, leaders typically spend 64% to 83% of their day listening. The more senior your role, the more critical listening is to your career progress. 
If communication is 50% speaking and 50% listening, why is listening NEVER taught in leadership training programs? 
It's like teaching a leader to run with only their right leg. It's unbalanced and it's exhausting running around in circles frustrated that you have made no progress. 
Through keynotes, workshops and organisational programs that leverage the Deep Listening research, you and your teams will have the tools for ongoing, sustained listening success. 
Increase profitability

 by minimising duplicate costs and effort caused by confusion and conflict

 

Dramatically 

reduce project costs

 by asking the right questions upfront

 

Attract and retain employees

 by listening to what they have to say as well as the unsaid

 

Mitigate negative publicity

 in the media

 

Get ahead of the competition

 by serving customers better

 

Anticipate rather than react

 to the regulators in your industry

 
The Five Levels of Listening
At the core of Deep Listening is the concept of the Five Levels of Listening. These five levels describe the hierarchy of listening. Each level is foundational. You need to be proficient at the previous level to effectively more to the next level.
The Four Villains of Listening
There are four villains when it comes to poor listening.
Dramatic
The Dramatic Listener
You love creating drama and exploring every element of the discussion. Rather than helping the speaker progress, you get stuck in the detail and dissecting the historical events and patterns that have led you to the discussion. You are so engrossed and engaged in the story that you become completely preoccupied in the theatre of the drama.
Interrupting
The Interrupting Listener
You're so focused on finding a solution to the problem that you finish the speaker's sentences for them. You feel they are moving too slowly in describing the issue, so you listen with the intent of solving, rather than their intent of being curious. You interrupt and interject, creating all kinds of confusion. You are busy solving problems the speaker hasn't yet verbalised.
Lost
The Lost Listener
You're in your own mind rather than in the conversation. You are so absorbed with your self-talk you don't create enough space for the dialogue to land in your mind, you are so busy thinking about your last thought or your next thought that you can't focus on the discussion. You are lost before you even turn up.
Shrewd
The Shrewd Listener
You're too busy trying to solve the issue before listening to the explanation. You might be shrewd enough to wait patiently and not interrupt the speaker, but you are anticipating the future, trying to solve the problem before you've heard it or understood it all. You have forgotten to be present and to listen completely.
Any one of the villains can be at play for anyone at any time. Listening is situational and relational, meaning we listen
differently in different contexts and scenarios. For instance, you will listen differently to a customer compared to your peers. You will listen differently to people in the finance department compared to the legal team.
Think about the last conversation you had? Did one or more of the villains show up for you?
"Oscar identifies the behaviours we all need to practice to become effective communicators, leaders and influencers – it's the lost art of listening."
~ Dominic Price, Head of R&D and Work Futurist, Atlassian
Impactful Keynotes. Insightful Workshops. Subtly Powerful Work.
"Oscar is the antidote to the motivational rah-rah keynote. He opened our team conference with an amazing session that helped our team to build the foundational skills of listening. It transformed the state of the room and how we work together since." 
– Jane Murray – Chief People Officer, Estia Health Limited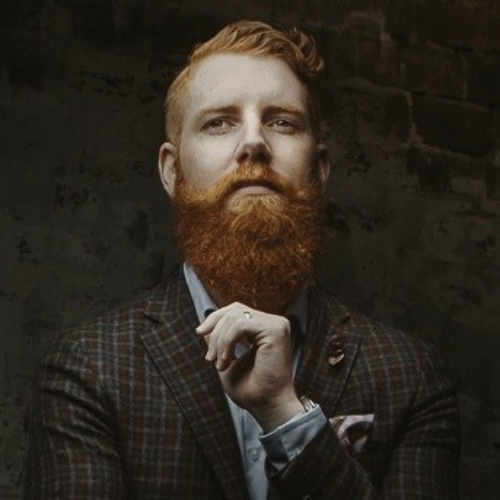 "Having Oscar open our event was the best decision we made. We arrived in a state of hype, manic energy and rush and were guided to a space of being open, curious, listening, leaning forward, engaged."
 – Dr. Jason Fox
Sustained Results. Powerful Teams. Attuned Leaders. "Oscar gives teams the awareness and skills to have real conversations through Deep Listening. The way that Oscar has helped our team to listen has led to sustained results that have stood the test of time."    
Erin Cramlet – Senior Director, Human Resources, Stryker South Pacific
"It's a rare skill to hold the attention of our whole organisation after a full day of training. Oscar captivated, educated and challenged us." 
 – Robin Tang, Brother Australia Limited
"Oscar gave us the ammunition of deep listening to take back into the workplace. Oscar provides inspiration, clarity and definitely an element of difference."    
– Debbie Ireland, Managing Director, ShareThePoint Ltd.
"Oscar was thoroughly entertaining and engaging. We were engrossed and left feeling illuminated with a whole new level of awareness for us and our customers."
– Eileen Puse, Qualtrics Asia Pacific & Japan
Featured Podcast Episodes
Listen to the Apple Award Winning Deep Listening Podcast
Oscar Trimboli interviews Jamie Woolf and Heidi Rosenfelder, former employees of Pixar Animation Studios and founders of CreativityPartners, discussing the importance of listening in building connections and fostering innovation. Woolf and Rosenfelder emphasize...
To find out more about Deep Listening keynotes, workshops and programs